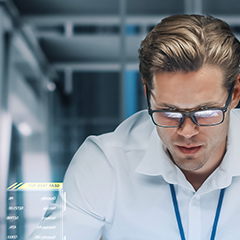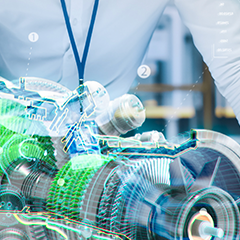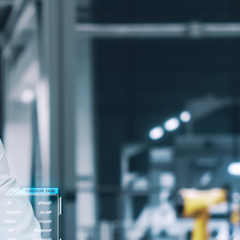 Revolutionize

---


Industrial
through AI
Make more revenue, more profit, more progress with your personalized AI solutions by us 🛠️🚀

Our Mission
We solve your current company's bottlenecks
by state-of-the-art AI solutions!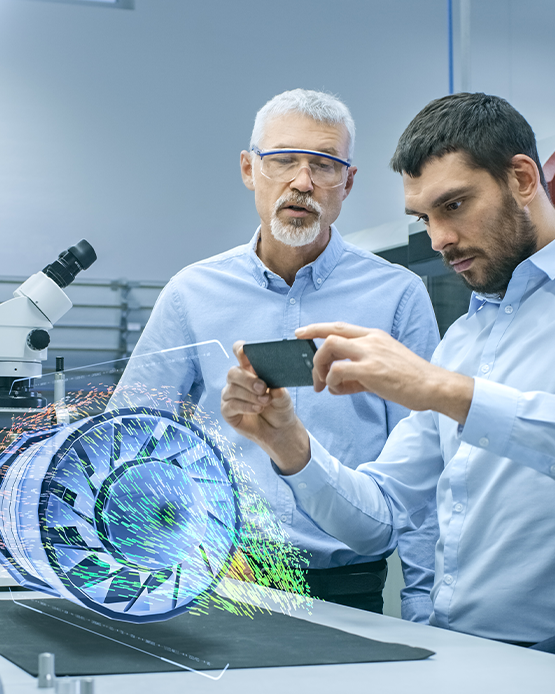 Our steps to make it happen:
1. By analysing your case we will create a roadmap with the best AI solutions and implementation plan
2. Developing cost-effective custom AI solutions tailored for maximum effectiveness in your company
3. You make more revenue, more profits, more progress in our technology partnership

The main AI solutions &nbsp
that we provide
New horizons of efficiency with robotics solutions
Step into the extraordinary future of industrial! Our AI solutions empower with autonomous navigation, SLAM, cobots, human activity recognition, emotion analysis, and machine vision. Witness a thrilling leap towards unparalleled efficiency and innovation.
+ Autonomous Navigation
+ SLAM
+ Cobots
+ Human Activity Recognition
+ Emotion Analysis
+ Machine Vision
Advanced Employee Monitoring
Enhance workplace productivity and safety! Solutions based on AI can optimize processes, monitor performance, and foster collaboration for a more efficient and secure work environment.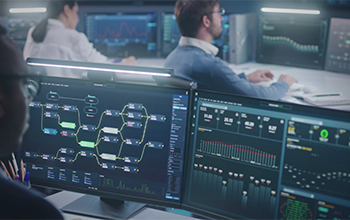 + Productivity Analytics
+ Workplace Safety
+ Environmental Monitoring
+ Assembly Line Productivity
+ Time Management
+ Collaboration Analytics
Next-Gen Automation
Revolutionize operations with cutting-edge automation! Experience optimized processes, predictive insights, and intelligent energy management for unparalleled efficiency.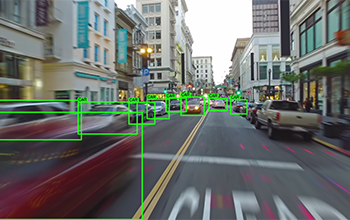 + AI-driven RPA
+ AI-Enhanced Simulation
+ Process Optimization
+ Demand Forecasting
+ Cognitive Manufacturing
+ Energy Management
Proactive Maintenance Solutions
Anticipate maintenance needs and prevent downtime! AI collect and use predictive insights and proactive scheduling for optimal machinery performance and reliability.
+ Anomaly Detection
+ Sensor Fusion
+ Real-time Monitoring
+ Failure Prediction
+ Maintenance Scheduling
+ Predictive Inspections
Optimized Supply Chain Management
Maximize supply chain efficiency! AI offer real-time visibility, accurate forecasting, and streamlined operations for a more agile and optimized supply chain..
+ Inventory optimization
+ Route optimization
+ Warehouse management
+ Forecast Accuracy
+ Supplier performance
+ Real-time visibility
Quality Assurance Excellences
Ensure flawless product quality! Solutions based on AI deliver precision through defect detection, assembly verification, and insightful quality analytics for top-tier industrial standards..
+ Defect Detection
+ Assembly Verification
+ X-ray Inspection
+ Automated Test Equipment
+ Quality Data Analytics
+ Inspection Robots
step 01
01
Project Estimation
Share your requirements with us to plan your project roadmap.
step 02
02
Team Assembly
Forming an effective project team, which can cover your needs.
step 03
03
Your Project Manager
Every project that involves more than 2 developers, we provide a dedicated PM.
step 04
04
Development Begins
The team receive their tasks with the deadlines, and the development begins
The co-operation with NikCode has accelerated our development a lot. On top of their development skills, they always strive for perfection and do their work with a lot of energy and enthusiasm.
DR. THOMAS RÜDEL
CEO Kauz GmbH